W1 Series MicroJect™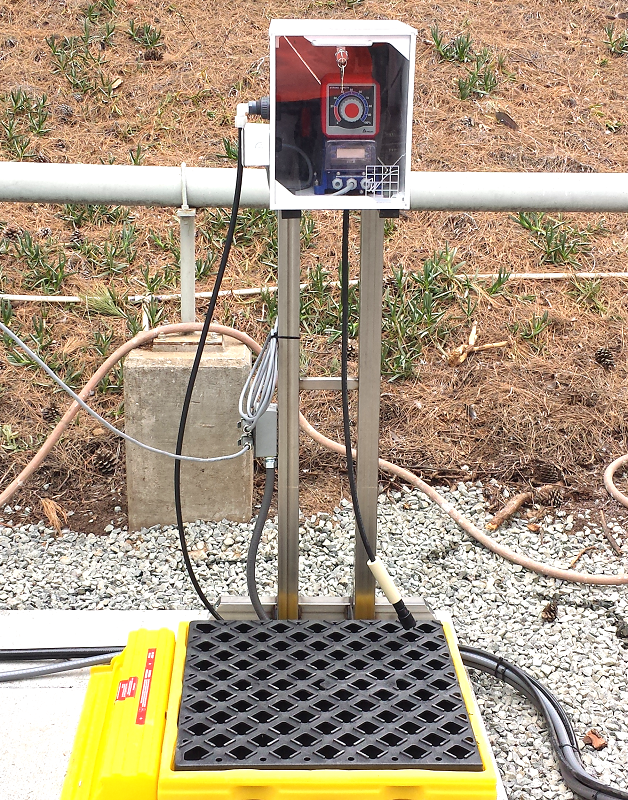 W1 Configured for 55Gal Drum.
General Description
The W1-Series Microject system is the smallest and most economical system in the entire WERECON line. Consisting of a .6, 1.0, or 5.4 gallon per hour pump coupled with WERECON Nanoject (TM) controlled proportional metering system. The W1-Series Microject is ideal for parks, schools and small commercial irrigation systems. It can be surface-mounted, for drums, or mounted directly to a bulk storage tank. Unlike other entry-level injection systems, the W1-Series Microject is fully proportional making it the right choice for irrigation systems with varying flow rates, such as those that include both sprinkler and drip zones on the same controller.
Features
Liquid End is Compatible for use with all fertilizer materials
The Unit is Mounted in a Rugged Polypropylene Lockable Enclosure
Pre Wired and Plumbed for Easy Installation
Programmable NanoJect™ Microprocessor Design
Control and Monitor with Optional Watcher Software on a Laptop
Injects at up to 150PSI (Depending on Model)
Proudly Made in the USA
---
Documentation Links